Praxis Ii 5015 Essay Questions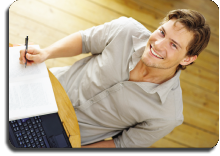 Current 2018 Praxis II Elementary Education Exam Info & Test Prep Options...
Below is important information for Praxis II Elementary Education test-takers, including current 2018 Test Dates, Registration Info with suggestions to help you save on testing fees, and info about the test preparation services available to help you pass, like free online Praxis II Elementary Education Study Guides and Praxis II Elementary Education Practice Tests, plus popular Prep Classes, One-on-One Tutoring, and on-demand Online Prep programs featuring instructional videos, virtual tutoring, and more.
The Praxis II Elementary Education exams are a set of tests required by many states for credential candidates planning to teach at the elementary school level. The Praxis II Elementary Education exams (with test codes) include: Content Exercises (0012), Content Knowledge (0014/5014 and 5018), Curriculum, Instruction, and Assessment (0011/5011 and 5017), Instruction Practice and Applications (5015), Multiple Subjects (5031 and 5001). The specific Praxis II Elementary Education tests that candidates must pass varies by state.
Praxis II Elementary Education exams are offered via paper-based testing held on specific test dates, as well as via computer-based testing, which may be scheduled by appointment year-round. Tests which have codes beginning with "00" are paper-based exams; tests which have codes beginning with "50" are computer-based exams. For more info on Praxis test dates and advice on choosing the best date for you, please click below...
2018 Praxis Test Dates and Deadlines
Candidates may register for the Praxis II Elementary Education exams by mail or online, and may re-register by phone. When and how you choose to register can affect the costs and fees associated with taking the test. For more info on Praxis test registration, and suggestions on how to reduce registration costs, please click below...
Praxis Registration Info and How to Save on Testing Costs
Want to learn more about the Praxis II Elementary Education before registering? Start by viewing our freePraxis II Elementary Education Study Guide to get a concise overview of exactly what subject matter will appear on your exam, then take our free, full-length Praxis II Elementary Education Practice Test with diagnostics to see how you will perform and identify any areas in which you may need to improve...
Free Praxis II Elementary Education Practice Tests
Free Praxis II Elementary Education Study Guides
PLEASE NOTE: The Praxis information provided above is intended as a helpful overview. It is not comprehensive, and is not intended to replace the full information found on the official Praxis website. No warranty is made as to the accuracy or completeness of this information. All test-takers should visit the official Praxis website at www.ets.org for complete Praxis registration info and to confirm test dates, procedures, and testing requirements, and should consider their individual needs, before making any registration decision. Teachers Test Prep is an independent test preparation company, and is not affiliated with Educational Testing Service (ETS), the company that administers the Praxis.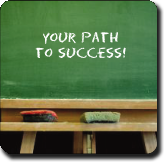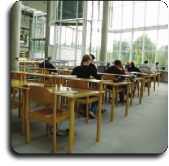 Quality Praxis II Elementary Education Prep Is Essential...
We care about our students' success, and our programs get results. That's why we are recommended by top educators and universities, and why we're able to offer the strongest guarantees in the industry. Select your exam below to learn more about available test preparation options...
I took the Praxis II: 5015 (Elementary Education: Instructional Practice and Applications) today. I'm not allowed to write any of the questions from the test (I wouldn't anyway), but I can tell you in general how it went. I thought the multiple-choice was pretty easy, with most of it being common sense (in my opinion). There were some terms that I was glad I had studied (phonemes, etc.) but on the whole I was able to infer the correct answers based on context clues, even if I didn't know what a word meant. The hardest part was remembering to take into account grade-level, as the answers could differ depending on whether the question was referring to a kindergarten class or a 6th grade one, for example.
The test recommends you spend 90 minutes on the 90 multiple choice questions and 30 minutes on the 4 free-response ones. I finished the multiple choice in an hour and spent an hour on the free response. I thought I would finish early, but the free-response actually took a lot of time (I misjudged a little and spent almost 1/2 hour on one question!) It's hard because you first have to conceive of situations/lesson plans before you can write about them.
That being said, don't rush through the multiple choice section to get to the free response, thinking you can go back later. While you can go back to previous questions within a section (e.g. within multiple choice or within free response), once you finish a section, that's it. Also, you have to backtrack one by one. If you're on question 50, for instance, and want to look at question 1, you have to flip back through each of the previous questions to get there. I found it more useful to just pause and really consider the question, and then choose an answer (even if I wasn't totally sure) than to mark it for review and go back later.
I should get my scores in about 5 weeks. I think I did well, but in exem veritas (in exam is truth). (Funny story, I took the SAT II English several years back and got a 730 (I think) out of 800 on it, which is a pretty good score. Later, I found out that the testing board reported my score to my college as having come from the SAT II Latin test. Bet the admissions committee was really impressed to see that!)
Anyway, wish me luck!
NOTE: The Praxis people are really paranoid about what you bring in for the test. You're only allowed to have your driver's license (I wasn't even allowed to keep my car keys, but had to put them in a locker). Similarly, I couldn't wear my jacket because it was deemed too "bulky." So dress comfortably (wear a sweater if you get cold) and don't bring anything extra. They have you turn out your pockets and scan you with a metal detector, too.
UPDATE: I scored a 192/200. Yay!