University Of Sussex Study Abroad Application Essay
Writing Contest Scholarship
January 25th, 2018 by Juncal
Aussiewritings
Deadline: May 15, 2018
If you think you've got skills when it comes to writing then you won't want to miss the Aussiewritings Writing Contest where you'll have the chance to win up to $1,000.
What is it about?
AussieWritings.com is pleased to announce its first essay contest among participants from all around the globe. To encourage passionate writers, there will be money prizes:
First prize – $1,000
Second prize – $800
Third prize – $600
There is also a special prize of $200 for the most compelling and thoughtful essay. Winning essays will be published on AussieWritings.com and promoted throughout its social media.
Eligibility
All participants who are passionate about writing regardless their location, age or nationality are welcome to participate.
How to enter
You need to write an essay, answering to any of these questions:
What is the greatest achievement of mankind?
How technologies have changed our lives.
Pros and cons of compulsory education.
When writing your essay, consider the following:
Length: Keep your essay between 800 and 1000 words.
Originality: Your final piece should be unique and written all by yourself.
Language: English
Submission format: Your file should be saved as a doc., docx., or pdf. and named Essay_Contest_(your surname). Example: Essay_Contest_Smith
The number of entries: You can submit a few essays if you would like to.
Participation Cost: Free.
Send your essays in through email before May 15th, 2018. Winners will be announced on May 31st, 2018 on AussieWritings.com. You can find further details here.
Posted in International Education, International Scholarships, Uncategorized|No Comments »
---
International Summer School Scholarship
December 14th, 2017 by Juncal
University of Sussex Scholarship
Deadline: March 10th
Have you ever dreamt about spending a summer in England? Dream no more! The University of Sussex offers you the opportunity to experience a life-changing summer in its International Summer School!
The International Summer School at the University of Sussex provides an opportunity to meet and study with people from all over the world and is now offering a 50% scholarship to spend next summer on its campus! The International Summer School program lasts for 4 weeks, just enough time to have an immersive cultural experience! And it gets even better as the program also includes social activities such as Harry Potter tours, karaoke nights and pub quizzes.
How to apply?
The Sussex teaching system is based around intensive, small-group teaching through lectures, workshops and labs. Each module carries 15 credits and lasts for four weeks and the start date for Module A is from June 23 and for Module B from July 22.
To apply, just follow these three steps:
Complete the Sqore challenge.
Decide which ISS module works best for you.
Apply online to the International Summer School.
Do you want to know more about the school and city? The University of Sussex was founded in 1961 and is located in Brighton, England, which has been known as "London by the Sea." Brighton quickly established an international reputation for the quality of its research, for its innovative and effective styles of teaching, and for attracting scholars from all over the world. Brighton is an amazing place to be a student as you will enjoy the sun and the sea. It also has great places to eat and drink, many shops and any other entertainment activity you can find in any other big city. Are you excited now? Get more details on the International Summer School scholarship and apply before March 10th!
Posted in International Education, International Financial Aid News, International Scholarships, Study Abroad, Study in the UK|No Comments »
---
The 2017 InternationalStudent.com Travel Video Contest Winners Announced
November 22nd, 2017 by Juncal
If you've been wondering what happened with the InternaionalStudent Video Contest, the wait is over! InternationalStudent has just revealed who the lucky final winners are. Like every year, the quality, creativity and originality of the videos surprised the judges and although it was not an easy decision, the three final winners were selected.
The $4,000 Grand Prize Winner: Dini Restyanti  with "Finding My Ikigai"
Dini displays her great talent for animation through this video!  Her skills have impressed us all and we are sure that she soon will find her "Ikigai", which in Japanese means: "a reason to wake up in the morning".Congratulations, Dini!
Second Place Winner: Laura Reyes with "Drawing My Trip"
Laura has always dreamed of becoming a recognized producer. She creates and displays the emotions of people through her work. In order to achieve this, a great deal of effort is involved, but to become a master in her field, Laura believes she needs the best possible education and must move to Los Angeles!
Third Place Winner: Eliel Freer-Sullivan with"New York, New York, My American Dream"
Eliel is a great Brazilian composer and singer who decided to tell us his story with a song that not only shows us that he is a brilliant composer, but also that he has an incredible voice!
Congratulations to the final winners who more than deserved these awards! Feeling like you missed out? Not to worry! Remember that the contest takes place every year, so it's never too soon to gear up for our next contest!
Posted in International Education, International Financial Aid News, Study Abroad|No Comments »
---
The 2017 InternationalStudent.com Viewers' Choice Winner and Finalists have been named!
November 8th, 2017 by Juncal
A couple of months ago we shared with you the InternationalStudent.com Travel Video Contest, where students from around the world could submit a short video sharing a proposed study abroad trip or for those already studying abroad, a trip they would like to take. InternationalStudent.com received numerous videos from around the world and are pleased to announce that the 2017 Travel Video Contest Viewers' Choice winner and finalists have been announced!
In past years the contest has drawn in a plethora of talented individuals from around the world who submit impressive videos, and this year was no different. The InternationalStudent.com Travel Video Contest team came up with a short list of 14 finalists – combined with the Viewers' Choice Winner there are 15 finalist who will move into the next round of the contest. Take time to watch these videos as you will surely be entertained as students tell their stories in different ways, always showing off their skills, either through storytelling, singing or animation, among others.
Here it is the finalist videos and make sure you watch the Viewers' Choice winning video: Making the US my new home, where Sebastian Bayona, an international student from Peru at Oklahoma State University, shares his experience about what it means to move abroad and leave your family, friends and home behind and how important it is to overcome feeling homesick to really enjoy the experience of making the US your new home. Going to Maryland to spend Thanksgiving with part of his family is why Sebastian Bayona wanted to win this contest. InternaitonalStudent.com will announce the winner on November 17th, the last day of International Education Week, so stay tuned.
If you're interested in entering this Travel Video Contest next year make sure you sign up to receive the latest alerts from InternationalStudent.com.
Posted in International Education, International Financial Aid News, International Scholarships|No Comments »
---
International Students Academic Merit Scholarship
October 18th, 2017 by Juncal
East Tennessee State University
Deadline: January 2nd
If you are a new international student at East Tennessee State University (ETSU) or if you are planning to apply to ETSU, we have great news for you! The International Students Academic Merit Scholarship is open to new international students seeking a graduate or undergraduate degree.
What is it about?
The scholarship covers 50 percent of total in and out-of-state tuition and maintenance fees only. No additional fees or costs are covered (recipients will be required to pay other fees such as program fees, course fees, housing costs, and medical insurance costs).
Students must apply for admission to ETSU before applying for the scholarship. Once an admissions application is submitted, the student may then apply for the scholarship. A student's scholarship application will be reviewed once the student is admitted to the university.
The scholarship is available for:
Eight semesters for undergraduate recipients
Five semesters for recipients seeking a master's degree, or commensurate with the length of the program
Eight semesters for doctoral students, or commensurate with the length of the program
Scholarship can be used for summer semesters if taking on-grounds courses
Scholarship may not be used for the winter term
To be eligible, students must:
Apply for admission to ETSU before they can apply for the scholarship
Have or plan to have an F-1 or J-1 student visa
Have a record of academic achievement
Fill out the scholarship application form
Also important to know:
Recipients must maintain full-time status.
An applicant must have a 3.0 GPA (high school, or college GPA, depending on if freshman, transfer, or graduate applicant).
Undergraduate recipients must maintain a 2.75 semester grade point average in order to continue receiving the scholarship. Graduate recipients must maintain a 3.0 semester GPA.
Recipients continuing from a bachelor's to a master's degree program must reapply for the scholarship.
Time is running out so if you are interested, be sure to submit all your information by January 2nd. Applications received after the deadline will not be reviewed. You can find further details here.
Posted in International Scholarships, Study Abroad, Study in the USA|No Comments »
---
The 2017 Travel Video Contest is finally here!
August 31st, 2017 by Juncal
The 2017 InternationalStudent.com Travel Video Contest
Deadline: October 13th
Like in years past, InternationalStudent.com is hosting its Travel Video Contest, which means that it's your chance to win $4,000! The contest is now in its 12th year and if you are an international student or traveler, InternationalStudent.com is giving you the opportunity to showcase your creativity and explain why you want study abroad or take a specific trip during your international studies.
If you're currently studying abroad, you can tell us about any trip you would like to take. If you aren't abroad yet, you simply need to tell us why you want to study abroad.
How to enter
If you are interested in entering in the contest, there are a few things you will want to know:
You must be at least 18 years old
You should be either an international student or planning to become one
You have to create a 4 minute video that shares why you would like to become an international student or why you would like to take a specific trip during your time as an international student
Your video should tell a story and be made for this contest
Your video can be housed on Youtube or Vimeo
Originality and interest level in the trip, creativity and quality of the video, are the main criteria.
The deadline to submit your application for the twelfth annual travel video contest is 11:59 PM, EST on Friday, 13 October 2017. To get started, go toInternationalStudent.comand you also may want to have a look at:
Tips & Tricks
Rules & Regulations
Judging Panel
Previous Winners
Posted in International Scholarships, Uncategorized|No Comments »
---
Upvote Scholarship
August 10th, 2017 by Juncal
GotChosen Scholarship
Deadline: August 31

Are you in need of a scholarship but most of them require your GPA or to participate in an essay contest? Are you looking for an easier way to get a scholarship? Then the GotChosen "Upvote scholarship" is a great option for you!
GotChosen is an American company which develops social networking and marketplace technologies. The company also offers philanthropic scholarships. During the last three years, GotChosen has awarded more than 65 scholarships!
Eligibility
The $10,000 UpVote Scholarship is open to all international students from any field of study. All participants must be at least 18 years and have been accepted to a post secondary program, college, or have outstanding student loans. This scholarship award must be used for educational expenses or outstanding student loans only.
How to Enter
Just follow these simple steps and you will be entered to win!
Register. You must register with your legal name.
Apply for the scholarship. Fill in the application form, and click 'Apply'.
Add a photo to your profile. You must create a profile with a current photo of yourself.
Post on any channel. Create a post on any channel of your choice. Remember, posts must be relevant to the channel's topic. Posts that only say "vote for me" will not count.
Get upvotes for your post. You will earn an entry for every upvote on your posts during the contest. Multiple posts increase your chances of winning!
How it works
The winner will be chosen from a random drawing from among all eligible participants. It will be conducted in the US and supervised by an independent third party. The winner will receive the $10,000 UpVote Scholarship upon verification of eligibility.
The GotChosen scholarship will be issued in the form of a $10,000 check in US dollars after the winner has provided proof of current educational expenditures or outstanding student loans.
Don't wait! The deadline is 12:00 AM Pacific Time on August 31, 2017. In case you didn't have enough time to get as many upvotes as you would have liked, there is no need to worry! GotChosen has a new scholarship contest every other month. To participate again for this scholarship, you'll just have to reapply!
Posted in International Scholarships|No Comments »
---
Zeqr Scholarship
July 27th, 2017 by Juncal
Zeqr Scholarship
Deadline: December 15th
Are you studying in the US or Canada and need some financial aid to continue with your studies? Look no further! Zeqr is sponsoring an annual scholarship award for students from any country around the world who are currently enrolled as a high school or college/university student within the United States or Canada.
To enter, students must complete a 800 – 1,200 word article discussing how online learning is changing the traditional educational model of learning and what the future of education might look like.
Some of the questions you can try to answer are:
How and why is e Learning shaping the future of education?
How will this change the way students learn?
Who will benefit most from this new way of learning?
Applicants must complete the student information form that you will find here and submit their 800 to 1,200 word essay on the selected topic in PDF format. Don't forget to be original and very creative on your article and remember to upload your submission on December 15th, no later than 11:59 pm PST.
The Scholarship will be awarded to the student who writes the most compelling essay as judged by an outside panel of educational professionals. The winner will be announced and contacted by 11:59pm PST on December 22.
The applicant of the winning project will receive a one-time scholarship of $1,000, which may be applied to the following school-related expenses: tuition, fees, books, and on-campus room and board. Get more details on this scholarship and how to apply here.
Posted in International Scholarships|No Comments »
---
SelfScore Scholarship
July 13th, 2017 by Juncal
SelfScore Scholarship
Deadline: September 28, 2017
If you are an international student studying in the US and seeking for some financial support, we found the perfect scholarship for you. The SelfScore Scholarship is a national scholarship program dedicated to F1, J1, and M1 students studying in the US.
SelfScore is an analytics based consumer finance company that helps populations gain financial independence through access to credit. But at the moment, they are focusing on connecting international students to fair credit.
This Fall, the company will grant twelve $5,000 scholarships: six for undergraduates and six for graduate students. That sounds good, right? Would you like to be considered for this scholarship? If so, here's the eligible you must meet:
Be a student studying in the U.S. on a F1, J1, or M1 visa during the 2017-2018 academic year.
Must be accepted to study or continuing to study at an eligible college or university.
Must submit a valid I-20 or DS-2019 form.
Must score in the top 15% on a standardized U.S. college entrance exam (SAT, ACT, GRE, or GMAT).
Must have a 3.0 GPA, or higher, or the equivalent from your prior studies.
Recipients will be selected randomly among the eligible applicants and no purchase or credit application is required to apply for the scholarship. All applicants are enrolled in a Free Financial Literacy program and all scholarships are awarded on a one-time basis. Applicants may also designate an international student club or organization as part of their application which will receive a one-time grant of $1,000.
If you would like to apply for this scholarship, you can get more information on how to apply for the SelfScore International Student Scholarship here.
Posted in International Scholarships|No Comments »
---
Building Credit as an International Student with SelfScore
April 27th, 2017 by Bryanna
One of the most difficult parts of being an international student in the US is finding the funds to do so. Luckily, there are numerous outlets where international students can look, including home country funding, family funding, scholarships and even loans. However, it's important to understand that as your time in the US grows, so will your desire to make purchases beyond resident hall decorations, classroom supplies and the occasional night out. International students who plan on studying in the US for a few years often decide to make a larger purchase like a car. Before being able to make this type of purchase you will need to have established credit; Because of this, it's important to start building credit as soon as possible.
One great way to establish credit is by obtaining a credit card. Having a credit card and making frequent, small purchases then immediately paying off the balance can help build credit as an international student in the US. However, without a social security number or established credit, new international students may find it difficult to open a credit card.
One option that you'll want to explore is SelfScore. SelfScore was established by former international students, for international students. They offer the only MasterCard designed specifically for international students, which means you do not need a social security number to apply and you can count on them always offering you fair credit.
SelfScore offers two types of MasterCard: The Classic and The Achieve. With both of these cards you can enjoy:
No Annual Fee
No Deposit
No Social Security Number Required
Fraud Protection
No Foreign Transaction Fee
First Late Fee Waived
Accepted Everywhere MasterCard is Accepted
SelfScore prides themselve on "opening the door of the US financial system for international students." See if a SelfScore MasterCard can help you establish your credit during your time in the US.
Posted in International Financial Aid News, Study in the USA|No Comments »
---
Older Posts »»

Reflections and photos
2016/17 Photo and Video competition
'What best captures my experience abroad'
As usual, we have received fantastic and amazing pictures for last year's photo competition! It was really difficult to pick the five winners, but after much deliberation, we are delighted to announce the following winners!
See the full gallery below with all the photos submitted by our talented students! And here: Study Abroad Photo Competition 2016/17 [PDF 13.71MB] if you want to also read their feedback!
Study Abroad Photo competition 2016/17
Video Competition results
We were thrilled with the videos we received for this year's competition, amazing! Same as with the photo competition, it was very difficult to pick our winner and runners up, but here you go:
Winnder of the video competition: 'The Carolina Blues' by Portia, BSc Finance and Business in University of North Carolina at Chapel Hill (USA)
3 runners up:
'Study Abroad Uppsala' by Lucy, BA English and Film Studies, year abroad in Uppsala University (Sweden).
'Part of my summer in Pusan, Korea' by Xiao H, BSc Finance with a Language, summer school at Pusan National University (South Korea)
'A day in the life: Exploring Japan' by Isabelle, BSc Medical Neuroscience, year abroad at International Christian University (Japan)
We would like to say a big thank you to all participants in the 2016/17 Video Competition, well done! you've demonstrated to be an excellent filmmakers!
2015/16 Photo and Video competition
'What best captures my experience abroad'
During the academic year 2015/16 we gave the opportunity to those students who were abroad for a term, year and summer school to participate in our annual photo competition.
We received amazing pictures this year (as usual!) therefore it was very difficult to choose five favourites. After much deliberation, we are delighted to announce the following winners:
Alice - BSc Biology, year abroad in Simon Fraser University, Canada. "My trip to the Canadian rockies was incredible, I saw the highest mountains and the bluest waters. I chose this picture because it captures both of these things together. One thing I have said throughout this year was, take every opportunity to explore and once you think you have finished, explore a little bit further and you'll find something amazing".
Camilla - BA Economics and International Development, University of Western Australia. "I believe this one photo manages to capture my amazing year abroad at UWA. It was taken at the top of the Mount Batur in Bali after a two hour torch lit hike through the early hours of the morning, reaching the top for a breathtaking sunrise. We were in Bali during our first study break, a tradition carried out by most exchange students at UWA. It captures the amazing memory of the incredible friends I made whilst at UWA as well as stunning scenery and the sense of travel and adventure. All of which I was constantly submerged in during my year abroad at the University of Western Australia".
Luke - BA International Relations, Malmö University, Sweden. "They do things differently in Scandinavia".
Sebastian - BA Philosophy, University of Helsinki, Finland. "You can't escape the cold".
Steve - BA Music, Yamanashi Gakuin University, Japan. "I chose this photo as it has the most iconic mountain in Japan watching over everything. I feel it encapsules the beauty and unlimited amount of opportunities that Japan holds, I couldn't recommend this amazing country in any higher regard. Amazing!".
Study Abroad Photo Competition 2015-16
Video competition
This is the second year we run the Study Abroad Video Competition and we were amazed with the quality of the videos received. One more year, students have shown us how talented they are! We are delighted to announce the winner and the three runners-up below:
Winner of Video Competition: 'A good decision'
Lucy (BA Media Practice) year abroad at Simon Fraser University, Canada.
Runners-up:
'Bilbao and Spain in 56 seconds' by Ashley (BA Film Studies and Spanish), Erasmus Language Assistantship in Spain.
'365 Days in Australia' by Harriet (BSc Psychology) year abroad at University of Queensland, Australia.
'Summer in Korea' by Olivia (BSc Computing for Digital Media), summer school at Korea University.
Reflections
We love to hear from the students that are abroad and how it has been their experience once they return. Here is a videoblog recorded by Ayomide, a student that spent a term abroad in the University of Amsterdam in Autumn 2014.
Deniz is a Politics and International Relations student in University of Western Australia for the academic year 2016/17 and has a very good blog about her experiences in Australia: https://denizkaramanblog.wordpress.com
Sussex Student Blog
SussexStudents features blog posts from students all across the University of Sussex, including those that are abroad in 15/16, sharing stories of their university experience from finding part-time work to exam stresses – and everything in between!
If you are a Sussex student that is or was abroad, and you have recorded moments that reflect your time in a blog, web, or have taken videos or photos and would like to share these, please email us on E.Aventin@sussex.ac.uk
Discover below what our Sussex students say about studying abroad...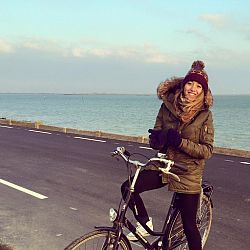 "Progress is impossible without change, and if you can't change your mind, you can't change anything. So go, travel, explore & change your mind!".
Giovanna Machado, BA International Relations & Development
University of Amsterdam, The Netherlands
"International friends, a new language and a real respect for Asia! Make sure you try the deep fried crab"
Michael Gray, BA Politics & International Relations
Korea University, Korea
"Beautiful nature, dog sledding in the Arctic, Swedish 'fika' everyday and a great social life in student 'nations'. I could no have chosen better!".
Georgia Donati Clarke, BSC Geography
University of Uppsala, Sweden
2014/2015 Photo and Video competition
Photo competition results:
Congratulations to all students that participated in our annual photo competition. We were very pleased with all the photos submitted and as usual, they were beautiful, interesting and stunning pictures - very difficult to decide our winners! This year though, we gave prizes to the following categories: nature and wildfile, landscapes and architecture, culture and people and international events. And the winners for these categories are:
Nature and Widlife: Sidney Patrick for his "Caribou resting amidst the snow in the Yukon Wildlife Preserve".
Landscape and Architecture: Georgia Donati-Clarke for her "Explore somewhere extreme".
Culture and People: Gabriella Richards-Sueref for her "Hitching a ride in traditional finery at the internationally renowned annual horse fair in Jerez".
International Events: Charlotte Dos Santos for her "Matsuri (festival) Colours. With the sound of drums and screams, traditional Japanese fan dancers paraded the streets of Sendai".
Sidney Patrick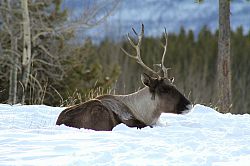 "Caribou resting amidst the snow in the Yukon Wildlife Preserve"
Georgia Donati-Clarke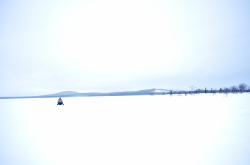 "Explore somewhere extreme"
Gabriella Richards-Sueref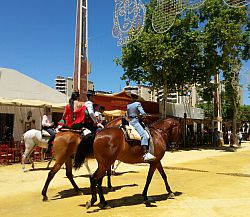 "Hitching a ride in traditional finery at the internationally renowned annual horse fair in Jerez"
Charlotte Dos Santos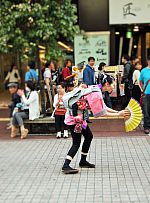 "Matsuri (festival) Colours. With the sound of drums and screams, traditional Japanese fan dancers paraded the streets of Sendai"
Video Competition results:
We were very pleased to receive such an amazing videos from our students for our first video competition ever! It is great to see how talented some of you are and we are very pleased to announce that the winner and two runners-up are:
1st position for Michael Gray and his "1 minute to show Seoul"
Two runners-up: Maud Start for her "Study Abroad in Mexico" and Clementine Loustrice for her "Chile - Year Abroad"
2013/2014 Photo exhibiton and competition
Thank you to all 48 returning students from their year abroad for participating in our annual photo competition, you all submitted amazing pictures and it was very difficult for our judges! We were pleased to announce our winner for the 2013/2014 Study Abroad Photo Competition:
Petra Peussa for her photos in Spain. Her photographs document the year that she spent at the Universidad Complutense de Madrid. The judge panel felt that she had fully immersed herself in the study abroad experience. Petra's photos show her celebrating with sporting teammates as well as highlight the beauty which Madrid has to offer. Congratulations!
The second and third prizes went to:
Frederick Miller: a final-year undergraduate in American Studies and History, who studied in Chicago, USA.
Camilla di Rezno: a final-year undergraduate in Film Studies and French, who studied in Paris.
Congratulations to Frederick and Camilla!
2012/2013 Photo exhibition and competition
Congratulations to our winners!
1st: Michael Leaver for his photos in Mexico (Technologico De Monterrey)
Joint Runner Up: Elvire Francois for her photos from Taiwan (National Taiwan University)
Joint Runner Up: Declan Rowlands for his photos in The Netherlands (Work Placement) and Marie Vejvodova for her photos from Spain (Universidad de Joint Runner Up: Stuart Young for his photos in Chicago (Roosevelt University)
See the photos on our Facebook page

Winning Erasmus Essay
Read Mary-Rachel McCabe's inspiring account of her year abroad in Sevilla.
Winner of Butex Scholarship - Term abroad at the International Christian University in Japan
Ben Darrah-Morgan - BA Geography and International Relations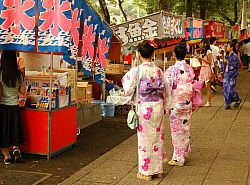 I applied for a Butex scholarship in May – knowing that even after cashing in a bond left by my great-grandmother, my last financial fall-back, I wouldn't really be able to afford Tokyo's prohibitive living costs – and fervently hoped that I would get it. To my delight, I received an email two weeks ago saying that I had been successful. This scholarship affords me the chance to travel around doing research for my thesis after the autumn term ends (I am staying on an extra month in the country, examining changing public perceptions of nuclear power in the wake of Fukushima). It will also allow me to explore the country's interior a little in my remaining free time, and I plan to take a cheap internal flight north to snow-bound Hokkaido with a friend in December and then hitchhike back down Japan's spine to Tokyo.
In the meantime, I have settled into a comfortable rhythm. Along with another Sussex student, I recently moved out of an Americanised campus dormitory. We now live in a cutesy Japanese house with wooden beams, tatami matting and paper blinds, in the affluent suburb of Kunitachi – slightly reminiscent of an oriental Kensington – and commute the six miles to ICU daily by bicycle and metro. The workload is fairly heavy, but our weekends are left free to explore the city by day and enjoy downtown Shibuya's nightlife, which lives up to all expectations.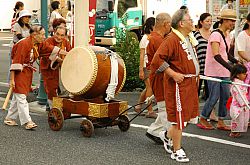 I would urge all aspiring Study Abroad students to apply for scholarships from institutions such as Butex: there is a tendency to consider such opportunities and then not act on them, or to dismiss them as being unlikely to pay off. However, being proactive could massively ease your financial burden later and allow you to use your time fruitfully. For a start, you can bank on the apathy of others – at least taking the time to look into possible sources of help gives you a chance! Having committed to the daunting prospect of a term or year abroad, the difficult part is already out of the way. A little extra input can help you to make the most out of your experience.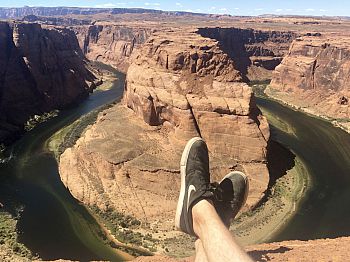 John, BSc Biomedical Science, Arizona State University (USA)
"Of all the photos I've taken on my year abroad at ASU this one holds the best to encapsulate my experience. It was taken at Horseshoe bend just north of the Grand Canyon where the Colorado river encircles the deep gorge. I took a moment to enjoy the canyon and relaxed with my feet up. We drove four and a half hours after a spontaneous decision that we had planned the night before. My best advice would be to explore everything you can while you can. Some of the best adventures are half the world away".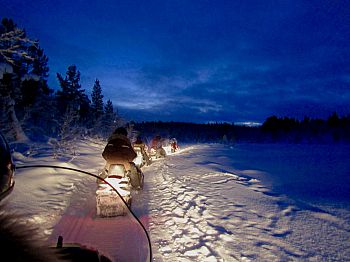 Abby, BA History, year abroad in Uppsala University (Sweden)
"It was hard to choose which photo best captured the incredible year I had in Sweden, and although this was not the best quality, or the most beautiful, I felt it best summed up what an adventure the year was. I arrived in a new country with new anxieties and feelings, and ended the year feeling like a different person and completely in love with a country I had not known before. When I sat on this snow mobile in the middle of the arctic in -20 weather I was terrified. I can't drive, let alone in these conditions! I almost didn't take part, but once I got the hang of it I couldn't believe what I was doing, it was incredible and the adrenaline I had throughout was so wonderful, and that's a sentence that could just as easily apply to my year abroad."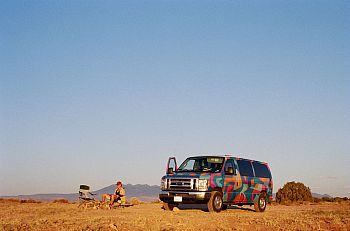 Olivia, BA English Lit, year abroad in Simon Fraser University (Canada)
"America's endless landscapes. Taken in the Utah desert, 35 mm film."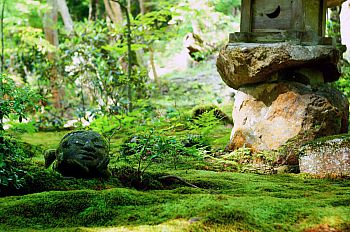 Natasha, BA Anthropology, year abroad in Doshisha University (Japan)
"I think that my strongest memory of Japan won't be a certain place, or a person, or an activity - it will be the colour green. The green of rice fields, pine trees, bamboo, and the meticulously looked after beds of moss pictured in this photo. As the little Buddhist deities smile suggests, it has a wonderfully calming effect."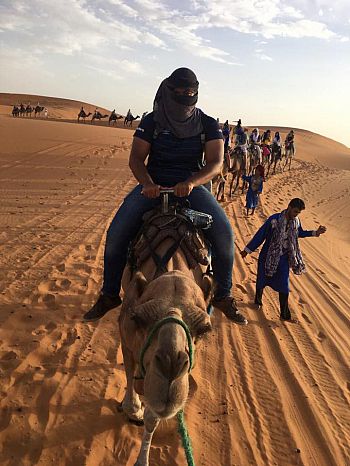 Andy, BSc Marketing and Management, Summer School at EGE Rabat (Morocco)
"I went to Rabat in Morocco for a month to study Arabic. After already studying Arabic for 2 years at University of Sussex, I was keen to test out my ability. Sussex University offered me a £500 grant which covered almost all the cost of the course. The University EGE Rabat, Morocco, was a small university with small class sizes. Classes were from 9am – 1pm, Monday – Friday. The teachers were lovely and gave us opportunities such as extra classes and activities if needed. On the weekends, we were able to explore Morocco further, travelling to Marrakech, Fez, Merzouga (Sahara Desert), Chefchaouen and Casablanca. The intensive course allowed me to gain comfort in my Arabic abilities and rekindled my passion for learning the language. I would recommend Morocco, for the culture, food and friendly people!"